As an Amazon Associate I earn from qualifying purchases.
Whether you have been working from home for a while or are a new work from home mom, you might be struggling to find new balance.
When I transitioned to working from home, it took a few days, I was distracted often. Even when I isolated myself, hearing the kids get chaotic made it hard to focus or not get involved.
I had to learn how to set boundaries and maximize my productivity.
A work from home mom faces a lot of challenges outside traditional employment. The key is to establish boundaries and set goals.
You might need to be flexible and creative with how you get work done. Here are my top work from home mom tips for you to use as a survival guide.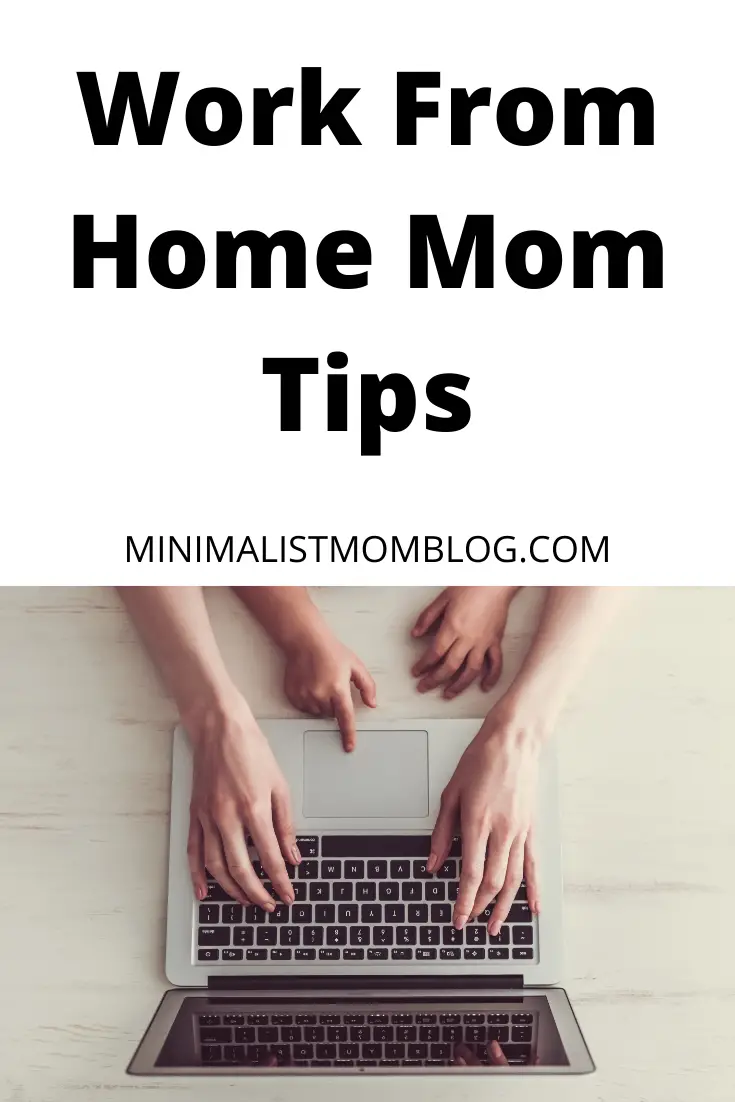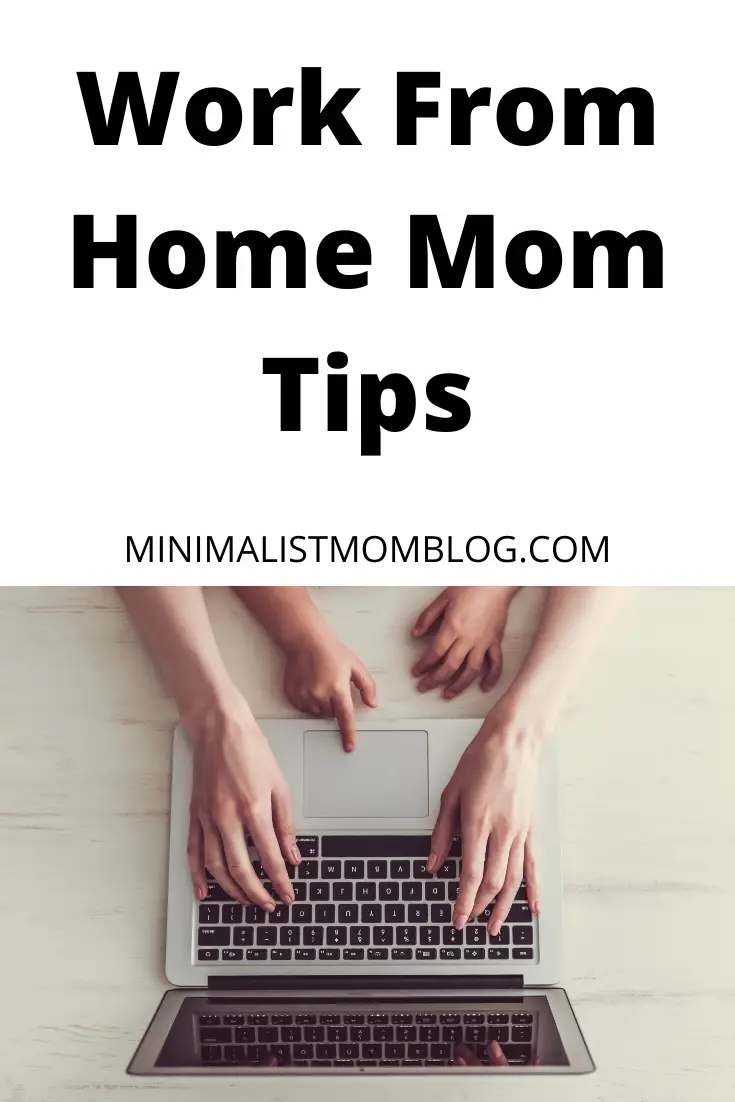 Work From Home Mom Tips
1.What Are Your Peak Productivity Hours?
Before you set a schedule, consider when you are at your best. Morning, evening, 2am? You'll need to consider any client interaction, but beyond that you know yourself. Use the time you know you're at your best.
2. Use A Calendar
This might be a virtual calendar where can utilize alarms. Maybe you do better with a traditional planner or calendar hung above your desk.
You will get busy. I know I still suffer from some mommy brain. Using a calendar is essential for me to not miss appointments as a work from home mom.
3. Have A Designated Work From Home Mom Space
You will want a designated place to get your work done. Somewhere away from the playroom, the television, the kitchen or other distractions.
Having a comfortable space is important too. Get a desk that suits you. I love standing desks especially with a newborn. Consider the furniture that best meets your work from home mom needs.
4. Make A Checklist
I love having a daily checklist. It's gratifying marking things off and helps me stay focused on what's next. Creating a to do list should be a park of your daily routine before you get going.
5. Have A Schedule As A Work From Home Mom
Have a schedule for yourself. Allot time so you get things done. Have a specified time to check emails so you're not doing it all day. Plan your time.
You'll also want the kids on a schedule, including that squishy little baby. This will help you be consistent and get them accustomed to your expectations. It doesn't have to be rigorous, but you want them prepared.
6. Set Boundaries For Time
It's easy to just work all day when you are a work from home mom. Don't get into the habit of jumping on the computer all day or answering queries on your phone when you're at the park with your kids.
It's okay to turn off your phone. Just because you're flexible does not mean you are always available.
7. Find The Quiet, Wake Up Early
I get a lot done when I wake up before the kids do. It gives me time to enjoy the quiet, drink some coffee and prepare for the day.
Maybe your schedule is such that as a work from home mom night hours are where you find your peace. This is usually my norm and that's ok. Just make sure you are getting sufficient sleep, and don't do both (stay up late or wake early, not both.)
8. Get Creative With Time As A Work From Home Mom
I like to use drive time for phone calls. This was true for me even before I was a work from home mom. I can be hands free without distractions.
Maybe you want to schedule walking meetings where you can bring the little one in the stroller. Or if the car is too distracting for calls, try a gym with childcare and hit the treadmill on a call.
9. Get A Mobile Hotspot
Having a schedule and designated work space is important as a work from home mom. But sometimes it's too nice out to stick to my norm. Or something comes up and I need to be flexible. The Internet might go out, or I might need to meet someone and have technology available. A mobile hotspot has eliminated a lot of barriers for me and given.me more flexibility.
10. Don't Neglect Self Care
A busy life, having kids and being a work from home mom makes it easy to forget to take care of ourselves. Schedule it if need be. Take a long bath. Meditate. Get your hair done or have coffee with a friend. Don't forget who you are outside of work.
Be Flexible
Be easy on yourself during times of transition. We like to talk a lot about balance, but the reality is that we can only focus on one thing at a time. Even when we feel like we are multitasking, we still moving from one thing to the next.
The point is that balance is a goal we have, but it's also not reality. Our focus ebbs and flows. Enjoy time with your family, be the best employee you can be and know that everyone is doing the best they can just like you.